Skip to Main Content
It looks like you're using Internet Explorer 11 or older. This website works best with modern browsers such as the latest versions of Chrome, Firefox, Safari, and Edge. If you continue with this browser, you may see unexpected results.
EE Investigation Days: Wednesday 24th - Friday 26th February, 2021
During the EE Investigation Days you get three days off timetable to start investigating your topic - finding and working with sources and/or planning experiments and data collection. It is vital you make good use of these days as this is your springboard to getting started with your EE, and the last formal, organised support you will have until the Writing Days in May. The resources and links on this page are intended to help you to make the most of this time.
Support available during Investigation Days
OPTIONAL support sessions during the Investigation Days
Workshop: Finding Resources to Support your EE (Period 1, Wednesday)
To get the Investigation Days off to a good start there will be an optional Teams workshop 9-9.40am on Wednesday. This will be recorded and will be available here by the end of break on Wednesday (or earlier from the Extended Essay channel of the Form 6IB Team).
This session will focus on using Subscription Databases and other online resources to find information for your EE. It is suitable either as an introduction or a refresher course and the focus will be on successful search strategies and introducing you to the range of databases available.
You will receive a Teams invitation to this before the Investigation Days. While it is not compulsory, I will expect you to have either attended or viewed the session before contacting me for individual support if you are struggling to find resources on your topic.
Drop in sessions:
If you have a quick question, or want some general advice, come to one of our Drop-in sessions. These are entirely optional and are intended to provide specific support to individuals who need it - if you don't need any help there is no point in coming. You can drop in at any point during the session. If a number of people drop in at the same time you may have to wait a few minutes for someone to be free to help you.
You will receive Teams invitations to these sessions before the Investigation Days, and will be able to join them from the Extended Essay channel of the Form 6IB Team. They will be:
Wednesday period 3 (11.00-11.40, Mr Foster)

Wednesday period 5 (14.00-14.40, Mrs Toerien)

Thursday supported study (16.45-17.30, Mrs Toerien)

Friday period 7 (15.40-16.20, Mrs Toerien)
I suggest you neither accept nor decline these invitations until you are sure whether you are likely to need them.
Interactive Lesson on Questionnaire Design: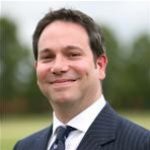 Mr Foster has set up an interactive 'Nearpod' lesson on Questionnaire Design that you can access here (on the Finding and Selecting Sources tab). This may be particularly useful for Sports Science, Geography and Design students and we strongly advise anyone thinking of using a questionnaire for their EE data collection to work through it before designing their questionnaire.
Individual meeting with Mrs Toerien:
If you are really struggling to find suitable sources and, having already either attended the Finding Resources to Support your EE workshop or watched the recording, feel you need more individual support to get you started, please email Mrs Toerien for an appointment. Make sure you let me know what your topic is, what keywords you used in your search, and when you are free to meet (give me a range of times). If I get a lot of requests for individual support, we may have to meet after the Investigation Days, but I should at least be able to provide some suggestions over email to get you going.
Meeting with your supervisor:
If your question is less about finding resources and more about shaping your research question or understanding your topic, it might be a better idea to contact your supervisor for support. This would be IN ADDITION TO the compulsory first reflection session you must have with your supervisor next week.
Investigative Journal
An excellent way to keep track of your investigation. Use one page per source and don't forget to insert a citation at the top of the page. If you choose not to use it, think about what you will use instead.
This is an ideal tool for using in your Researcher's Reflection Space.
Annotated bibliography
This resource will help you to keep track of all the different sources you find. Once you start working with each source in more detail, you will also need a tool like the Investigative Journal to organise your notes.
Normal term-time Library opening hours:
Mon-Fri: 08:30-21:15
Sat: 08:00-16:00
Sun: 14:00-18:00